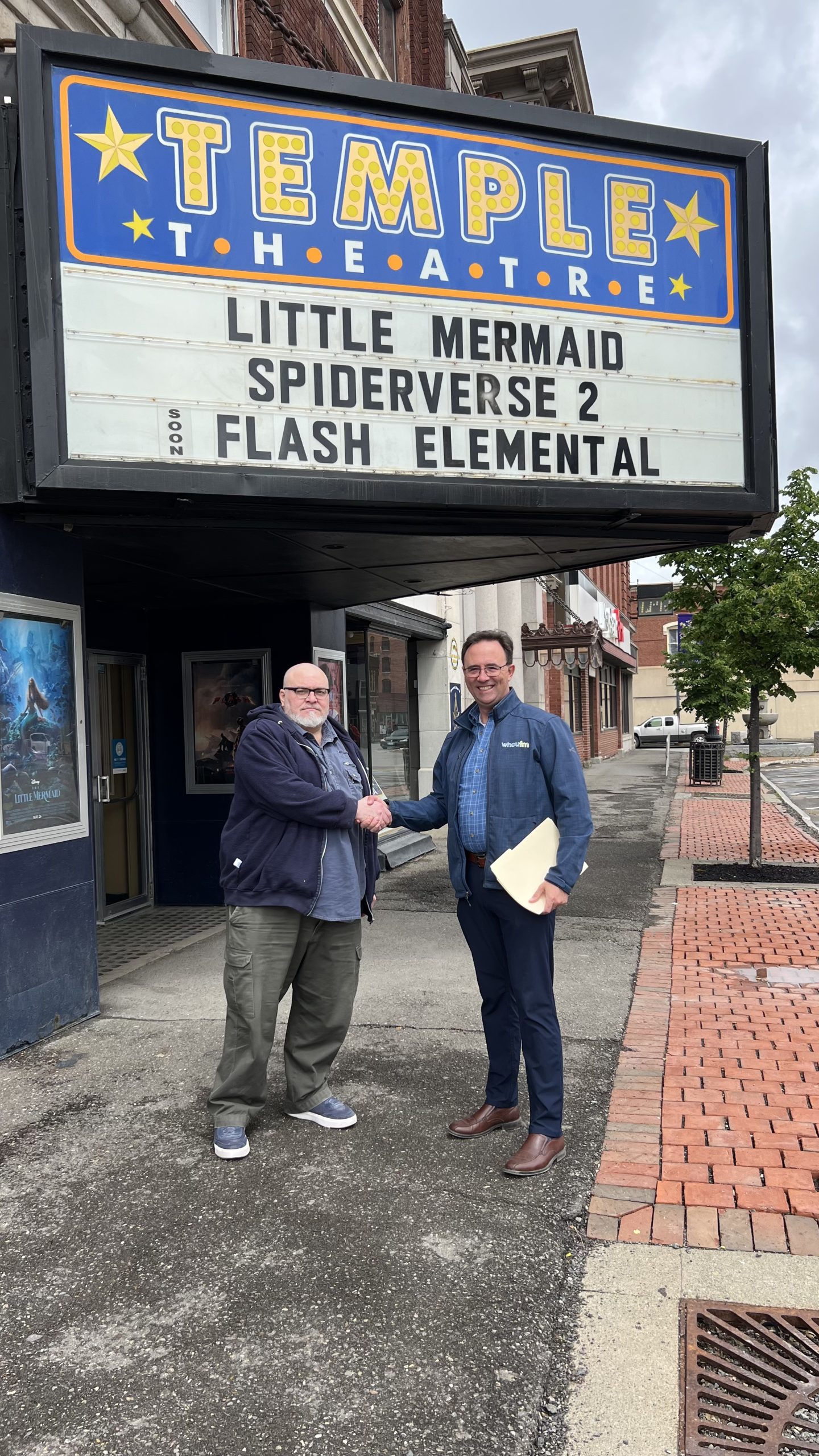 Houlton, Maine – June 7, 2023 – Northern Maine Media, Inc., the company that proudly operates WHOU 100.1 FM radio and WHOU.live video streaming, is delighted to announce its acquisition of Houlton's iconic Temple Theatre. This historic change of ownership will officially take place on June 30th, 2023.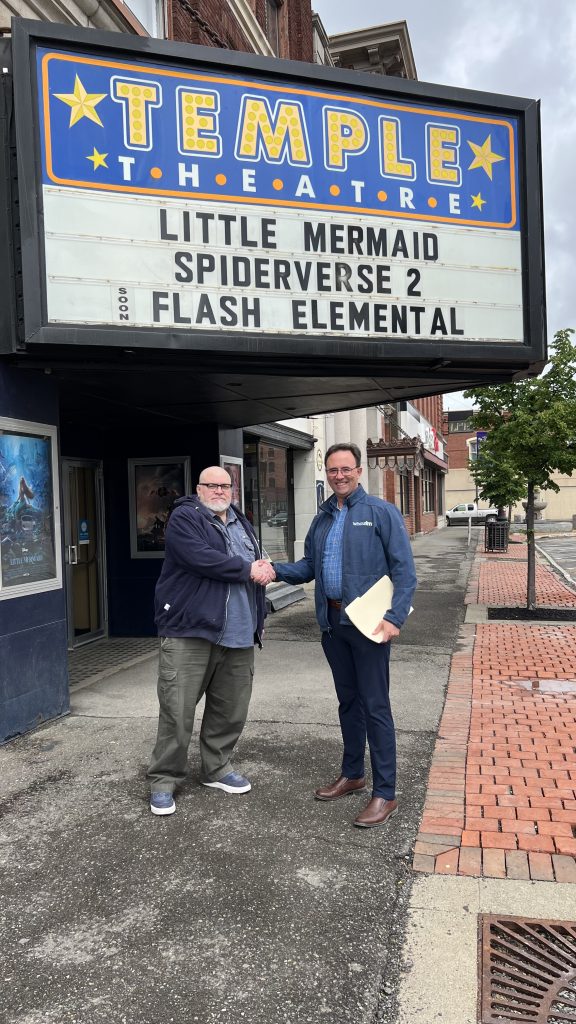 Celebrating its 104th year in operation, the Temple Theatre stands as one of the oldest, continuously operated businesses in Houlton. Its endurance is a testament to the timeless appeal of the moving picture industry and its significance within the community.
"When Charles Fortier announced the imminent closure of Temple Theatre, my heart sank," said Fred Grant, the incoming owner of the theatre and president of Northern Maine Media, Inc. "The thought of losing such a foundational piece of our community was unbearable. We're now poised to not just save the theatre, but also to elevate it."
The theatre's future under Northern Maine Media is set to be exciting. The company is committed to maintaining the theatre's primary function as a movie hub, while simultaneously expanding its offerings. These expansions will include upgrades to the projection and sound systems, enhancements to concession offerings, adjustments to showtimes, and the addition of live performances.
"We owe it to the Temple Theatre's rich history and its central role in our community to invest in its future," added Grant. "With improvements to its services and facilities, we believe the theatre will continue to be a vital part of our burgeoning downtown area."
Northern Maine Media, Inc. participated in Houlton's downtown growth in 2021 with the creation of Market Pizza. Market Pizza is located directly across the street from the theater and is a full-service restaurant serving Houlton and the surrounding area.
Outgoing owner Charles Fortier expressed his support for the transition, "Handing over the theatre to Fred and his team gives me great confidence for its future. They appreciate the Theatre's historical significance and are willing to commit the necessary resources to its preservation and growth. I am eager to see what Northern Maine Media will bring to this next chapter in the Temple Theatre's long-standing history."
Fortier expressed heartfelt gratitude towards the staff and the community, "Your unwavering dedication and continuous support have been the lifeblood of the Temple Theatre. As I pass the torch to Fred and Northern Maine Media, Inc., I have every confidence in their ability to uphold the legacy of this historic establishment. Thank you for being a part of our theatre's journey."
Northern Maine Media, Inc. invites the community to rally behind this new venture, supporting the Temple Theatre as it evolves to meet modern demands, without losing sight of its storied past. The company believes that now, more than ever, finding ways to engage in shared public experiences is vital to fostering a thriving community.
About Northern Maine Media, Inc.:
Northern Maine Media, Inc. operates WHOU 100.1 FM radio and WHOU.live video streaming, providing quality local and regional programming. Their acquisition of the Temple Theatre aligns with their mission of facilitating meaningful connections within the community. For further information, please visit www.whoufm.com.
About Market Pizza, LLC.:
Market Pizza is a vibrant culinary destination located in the heart of historic Market Square in Houlton, Maine. Since its establishment in 2021 by Northern Maine Media, Inc., Market Pizza has been committed to delivering a unique dining experience to the community. Offering both dine-in and take-out options, Market Pizza presents a fresh and creative menu for lunch and dinner that satisfies diverse tastes. Market Pizza underscores its dedication to supporting local businesses and contributing to the economic vitality of Houlton. Situated conveniently across from the Temple Theatre, Market Pizza forms a key part of Houlton's lively downtown, adding a flavor-filled facet to the cultural and social tapestry of the community. For more information, visit eatmarketpizza.com.